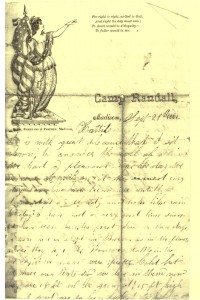 On April 9, 1865, just hours after Robert E. Lee surrendered to Ulysses S. Grant and for all practical purposes ended the Civil War, the Eleventh Wisconsin Volunteer Infantry Regiment charged across a hellish field of abatis, snarled debris, and ravines loaded with landmines. Their target was Fort Blakely, Alabama. A needless assault (20,000 against less than 2,000) that took only minutes to complete, cost the Eleventh Wisconsin 61 casualties, and ordered by a general trying to save face for numerous failings.
When the Eleventh Wisconsin was formed in the fall of 1861 outside of Madison at Camp Randall, it would have been hard for any of those Boys of 61' to imagine that three and a half years later they would take part in the last significant land battle of the war.
Leading up to the assault on Fort Blakely, the Eleventh Wisconsin had traveled some 9,000 miles all along the Trans-Mississippi region, to as far away as Texas and the Gulf of Mexico. It was an odyssey of epic proportions for the farm boys of Wisconsin who dominate the regiment's ranks; many had never left their county, let alone their state.
The Eleventh Wisconsin was made up primarily of wheat farmers (around 72 percent) from south central Wisconsin, with a strong showing from Dane County and Madison, where their beloved Colonel, Charles L. Harris, resided. Their journey had been a hard one in more ways than simply distance: long and exhausting marches across an often desolate, hot and humid landscape that was unforgiving. Many died of exposure, exhaustion, and, of course, disease. They also saw hard combat, especially during Grant's Mississippi Campaign where the regiment suffered high causality rates during the siege of Vicksburg.
Henry Twining was a member of the 11th Wisconsin and served in Company C. Standing nearly 6 feet tall he was nineteen years old when he enlisted as a Corporal on September 14th, 1861, three weeks after his brother John joined up. It would take almost eight weeks for the final Twining brother, Aaron, to follow rank and enlist. All three were placed in the Eleventh Wisconsin and in Company C. We have recently entered in 6 of Henry's letters that have survived dated from September 29th, 1861 to August 27th, 1862 and most addressed to a Miss Harriet "Hattie" Perkins.
Click here for Twining's letters.