Google
About
The Valiant Soldier: The Civil War & Frontier Diary of W. Henry Oettiker. (2013) — This book reveals W. Henry Oettiker a young Wisconsin farmer who left the wheat fields of the Wisconsin frontier and traveled 10,000 miles all through his Civil War journey. The diary takes up Oettiker's experiences during the last stages of the Civil War to his enlistment and service on the Great Plains and western frontier. From 1865 to 1866 Oettiker traveled another 2,000 miles west; a journey that was full of danger and hardship. While on the western frontier he encountered hostile Indians, witnessed murder, treachery, and the beauty of wild animals and the enchantment of buffalo hunts.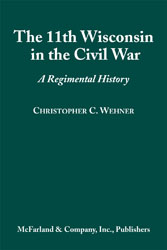 The 11th Wisconsin in the Civil War: A Regimental History (2008)
"the powerful story of a regiment from the Wisconsin frontier that saw hard service in the Western Theater. Christopher Wehner has written a deeply researched Civil War narrative"–Lance J. Herdegen, author of The Men Stood Like Iron: How the Iron Brigade Won Its Name

"a first-rate account of a Union regiment that fought in some of the toughest campaigns of the Civil War in the West. Well researched and well written. Highly recommended"–William Shea, co-author of Pea Ridge and Vicksburg Is the Key.
This blog will deal with Civil War Soldiers, their correspondences, Regimental histories, books, and/or Soldier Studies. In addition, general Civil War topics may occasionally be addressed as well.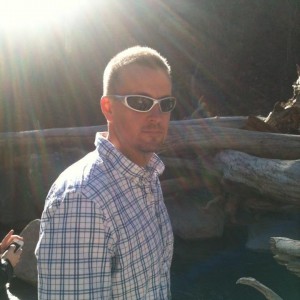 Hello, I am the archivist and curator for Soldier Studies.org. As a historian I focus on Civil War soldiers and their experiences before, during, and after the war. I have studied Civil War soldiers for the past 10 plus years, transcribed thousands of letters, while continuing to research and write about soldiers and their experiences.
If you're looking for a speaker for your Civil War Round Table or any other Educational Event, please do not hesitate to contact me: contact form here or use email below:
---
CHRIS C. WEHNER


EMAIL: cwehner -at- soldierstudies -dot- org

EDUCATION

Master of Arts, American Public University, Charles Town, West Virginia, 2011.
Thesis: A Regimental Study

Bachelor of Arts, Colorado Mesa University, Grand Junction, Colorado, 1992.

ONGOING DIGITAL PROJECTS

Soldier Studies: Civil War Soldiers Letters and Diaries Database, (http://www.soldierstudies.org/)

PUBLISHED WORKS

–Books–
The Valiant Soldier: The Civil War & Frontier Diary of W. Henry Oettiker (Spring 2013)

The 11th Wisconsin in the Civil War: A Regimental History, McFarland & Co. (Fall 2008)

–Articles–

 "The Confederate Attack on Washington, N.C., " North Carolina Genealogical Society Journal,  Vol. 40 No. 1, (February, 2014)

"Robbed of Glory, the Aftermath of Gettysburg and its impact on Soldiers and Civilians," Smithsonian Civil War Studies, (August, 2013)

"Into Rebeldom: How the Physical Journey South Impacted Union Soldiers," Soldier Studies, (November 29th, 2009).

"Ten Questions with Lance J. Herdegen," Soldier Studies, (Winter, 2009).

"Just Retribution," the Federal Burning of Prentiss, Mississippi, September 1862," Soldier Studies, (June 29th, 2011)

RESEARCH PROJECTS

Soldier Studies

–Books–

RESEARCH PHASE
–History of the 3rd Wisconsin Infantry Regiment
–The Good Doctor: Biography of Henry P. Strong, 11th Wisconsin Surgeon
–Letters Home, the Wartime Correspondences of Samuel Kirkpatrick

–Articles–
–The Union Regimental Unit History, 1864-1925
–REUNION: How Civil War Soldiers Remembered the War
–A Reassessment of the Battle at Cache River
–Vengeance at Fort Blakely, Alabama

EMPLOYMENT

2007 – Present; A.P. United States History Instructor, Grand Junction, CO.
2006 – Present; Curator of SoldierStudies.org.

MEMBERSHIPS & ASSOCIATIONS