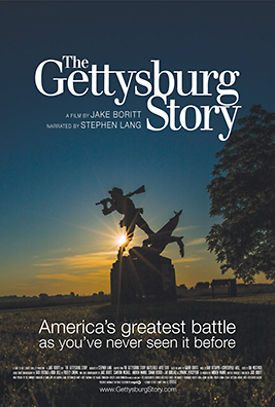 'The Gettysburg Story' film dramatically tells the history of the greatest battle fought in the Western Hemisphere. Narrated by Stephen Lang (Avatar, Gettysburg) and directed by Jake Boritt, the stories of characters who experience the battle come alive through dynamic, innovative imagery that captures the historic battleground as you have never seen it before.
Indeed, had a chance over the weekend to watch Jake Boritt's stunning portrayal of that pivotal historical event in our nation's history. The video was enchanting and the story captivating. It was indeed told in a fairly unique way visually and narratively. I highly recommend the documentary!
You can watch a trailer, purchase and download it here.