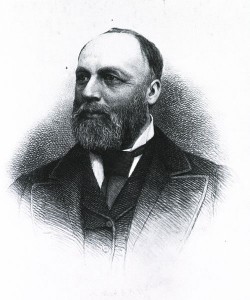 As noted in Part I, during the Civil War conditions such as "melancholy" and "nostalgia" first appeared as a medical condition in the military surgeon's reports. According to at least one study, "three cases of nostalgia per 1,000 troops per year were reported among Union soldiers" and most of the soldiers were less than 20 years of age. This led to Surgeon General William A. Hammond in 1862 recommending that the minimum age of new recruits be fixed at 20 years. As noted, surgeons felt that either the age of the soldier or the location of enlistment (rural soldiers from small communities apparently were prominent in the study) were triggers to possible neurosis.
Hammond wrote: "The best means of preventing nostalgia is to provide occupation both for the mind and the body … soldiers placed in hospitals near their homes are always more liable to nostalgia than those who are inmates of hospitals situated in the midst of or in the vicinity of the army to which they belong."
From 1861 to 1865 the Union Army officially recognized 2,600 cases of "insanity" and 5,200 cases of "nostalgia" requiring hospitalization at Government Hospitals. During the Civil War approximately 200,000 Union soldiers deserted and some could also have qualified for some type of "nostalgia" diagnosis. Additionally, there were 160,000 cases of "constipation", however, later the diagnosis was changed to "precombat syndrome." Yet another study found that during the war 5213 cases of "nostalgia" during the first year alone, with the rate increasing in following years. Finally, this study also showed that 6 out of every 1000 men were discharged for "insanity."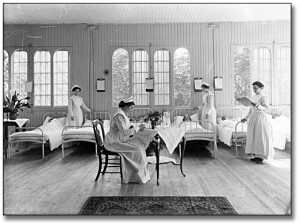 Fifty years later "nostalgia" would be called "combat exhaustion" and then "battle fatigue." After the war the rate of soldier's being diagnosed with some form of psychological disorder will be part of our next focus on Part III. However, what should be noted, is that during and after the war surgeons found no significant increase in the rate of insanity among the civilian population.
Sources:

Walter E. Barton, The History and Influence of the American Psychiatric Association, American Psychiatric Pub, Jan 1, 1987, 53-55
Deutsch A. Military psychiatry: The Civil War, 1861–1865. In: Hall JK, Zilboorg G, Bunker HA, eds. One Hundred Years of American Psychiatry: 1844–1944. New York: Columbia University Press; 1944: 367–384.
Hammond WA. A Treatise on Insanity in its Medical Relations. New York: Appleton; 1883.
Brigadier General Russ Zajtchuk, MC, U.S. Army, WAR PSYCHIATRY, Textbook of Military Medicine, 1995, 7-9