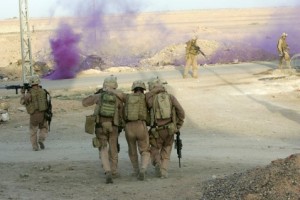 One common thread that this blog will deal with (from time to time) are the motivations of Civil War soldiers. I will take a look at the various "motivations" for: enlistment, re-enlistment, combat, ect. As we know the ideological nature of the average soldier has been the object of numerous studies. Bell Irvin Wiley's early attempts, The Life of Johnny Reb & Billy Yank (1943, 1952), dealt with numerous basic concepts and issues. Though Wiley was one of the first to look at what soldiers mentioned with regard to why they enlisted and fought, his studies fell far short of the needed inquiry.
More recent studies have included, among others, Reid Mitchell, Civil War Soldiers: Their Expectations and Their Experiences (New York: Touchstone, 1988) and The Vacant Chair: The Northern Soldier Leaves Home (New York: Oxford University Press, 1993), Gerald Linderman, Embattled Courage: The Experience of Combat in the American Civil War (New York: Free Press, 1989), Earl J. Hess, The Union Soldier in Battle: Enduring the Ordeal of Combat (Lawrence: University Press of Kansas, 1997), James M. McPherson, For Cause and Comrades: Why Men Fought in the Civil War (New York: Oxford University Press, 1997). What they found were consistent themes for enlistment, for example, which included: patriotism, union, honor, ect. And though they differ as to the ideological nature of the war and its impact on the average soldier, they would all (?) probably agree that the soldiers fought, at least in part, for one another.
In July of 2003 members of the Strategic Studies Institute published the findings of a study they performed during the Iraqi Freedom campaign. The study (see below for link), titled "WHY THEY FIGHT: COMBAT MOTIVATION IN THE IRAQ WAR," found that there were not a lot of differences in the motivations of today's soldiers with those in past conflicts: "much like soldiers of the past, [they] fight for each other." In addition, they noted that "today's soldiers are also sophisticated enough to grasp the moral concepts of war." The soldiers were literate, educated, and had a certain knowledge of the cause — very striking similarities that we find with Civil War soldiers.
The study is interesting, solidly researched, and addressed the chronology of the study of soldier motivations to fight. What the study helped to reaffirm is that with all-voluntary armies, so long as there is "emphasis on unit cohesion," individual combat units generally become better fighting units because of that "band of brothers" mentality. They still had patriotic and ideological motivations, but at the core was their commitment to one another.
Chris