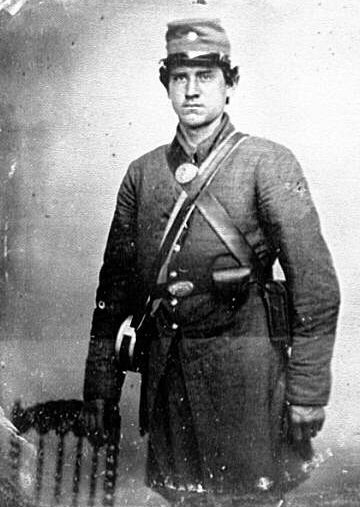 [Originally posted 6 May 2010 at blog4history.com]
American Military University (AMU) along with the Weider History Group is offering a series of webcasts covering the American Civil War.
From the website:
Long after the guns had been silenced, the huge volumes of letters written by these Civil War "grunts" remain a window for viewing and contemplating what they thought, what they ate, how they were trained, their discipline, their equipment, and how they occupied their spare time. This webcast discussed the common soldier of the Civil War, including statistics about the troops, prewar occupations, motivating factors, weaponry, and the soldiers' quotes that brought this presentation to life.
Tonight the second live webcast installment The Battle of Shiloh took place and featured Dr. Woodworth (Ph.D., Rice University, 1987) who is professor of history at American Military University and author, co-author, or editor of twenty-seven books, and who I have studied under.
The first webcast centered on The Common Soldier of the Civil War occurred last month.
A neat feature is that you can watch/listen to previous recorded webcast:
The Common Soldier of the Civil War Webcast from American Public University on Vimeo.
The third and final installment is in a couple weeks and features, rightly so, perhaps the most important battle of the war: The Battle of Gettysburg – Tuesday, May 18, 2010.