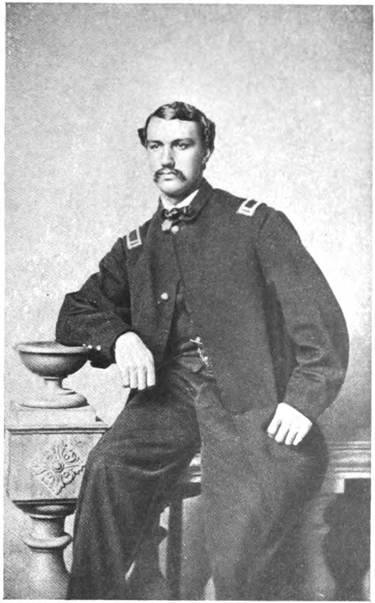 With the idea of improving our collection of Civil War Surgeons comes John G. Perry of Boston, Mass.
John G. Perry of Boston, Mass., entered Harvard College in 1858, bearing with him a very youthful attachment; and in the undoubting judgment of youth, he and I, but boy and girl, in light-hearted gayety strolled one evening in the moonlight to consider the unsupportable length of time before living our lives together. First the present college term; then the Medical School and hospital service after, for even in childhood John was called "the little doctor." How indefinite it all seemed,— how far, far away the future ! So we wandered on, regardless of all possible interference in our joy of life, and finally decided with but little, or I may say no, hesitation that the college life, then but a few months advanced, must be abandoned and the Scientific School, offering shorter terms and collateral studies, adopted — for even theni the medical course must follow. This was insurmountable; and thus it was that the plan of action agreed upon by both was taken and earnestly continued until the spring of 1862, when the Government issued. a call for volunteer contract assistant surgeons to serve in the military hospitals, to thus avoid detaching the commissioned assistant surgeons, who were needed on the fields of battle, from their respective regiments. The medical student in general belonged to the class best adapted to this service, and, as it exactly fitted the needs of this particular one, he made application and was accepted.

Armed with authority from the Surgeon General of the State of Massachusetts (Dale), he started for the rendezvous, Fortress Monroe, where he was to report to Surgeon General Cuyler of that department.
A nice collection of letters, to read them click here.